BANFF CENTRE SPOKEN WORD PROGRAM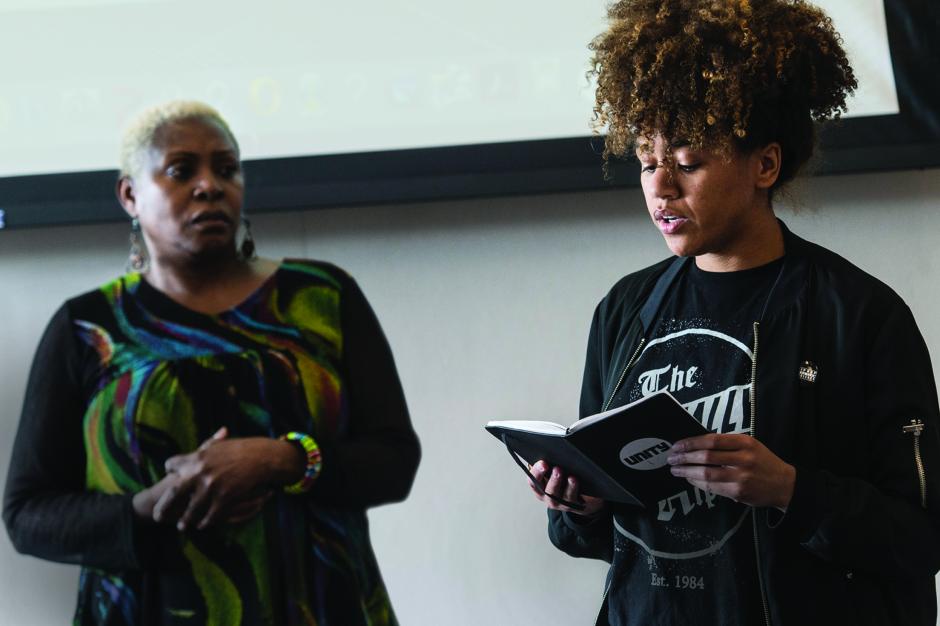 Banff Centre's Spoken Word program is an intensive residency that provides space and time to write new work and develop performance dynamics. Two weeks of mentoring, special events, studio recording time, performance opportunities and engagement with a vibrant network of international artists all take place in the breathtaking Canadian Rockies. 
Founded by Sheri-D Wilson in 2008, the program features world-class faculty who present  workshops on topics from the spoken word tradition such as history, composition, performance, multimedia, production, business, musicality, orality, sound, spirit, language, body, and theatre. 
Evanson has been director of the program since 2012. Past faculty includes:
2019 Tanya Evanson, Saul Williams, Cat Kidd, Miles Merrill, Daniel Gallant
2017 Tanya Evanson, Buddy Wakefield, Tanya Tagaq, Janet Rogers, Sheri-D Wilson
2015 Tanya Evanson, Robert Priest, Ivy, Kalmunity Vibe Collective
2014  Tanya Evanson, Jean-Pierre Makosso, Emilie Zoey Baker, George Elliott Clarke 
2013  Tanya Evanson, Jean Pierre Makosso, d'bi young,  Alexis Ohara,  Christian Bök