Print
LIVRE DES AILES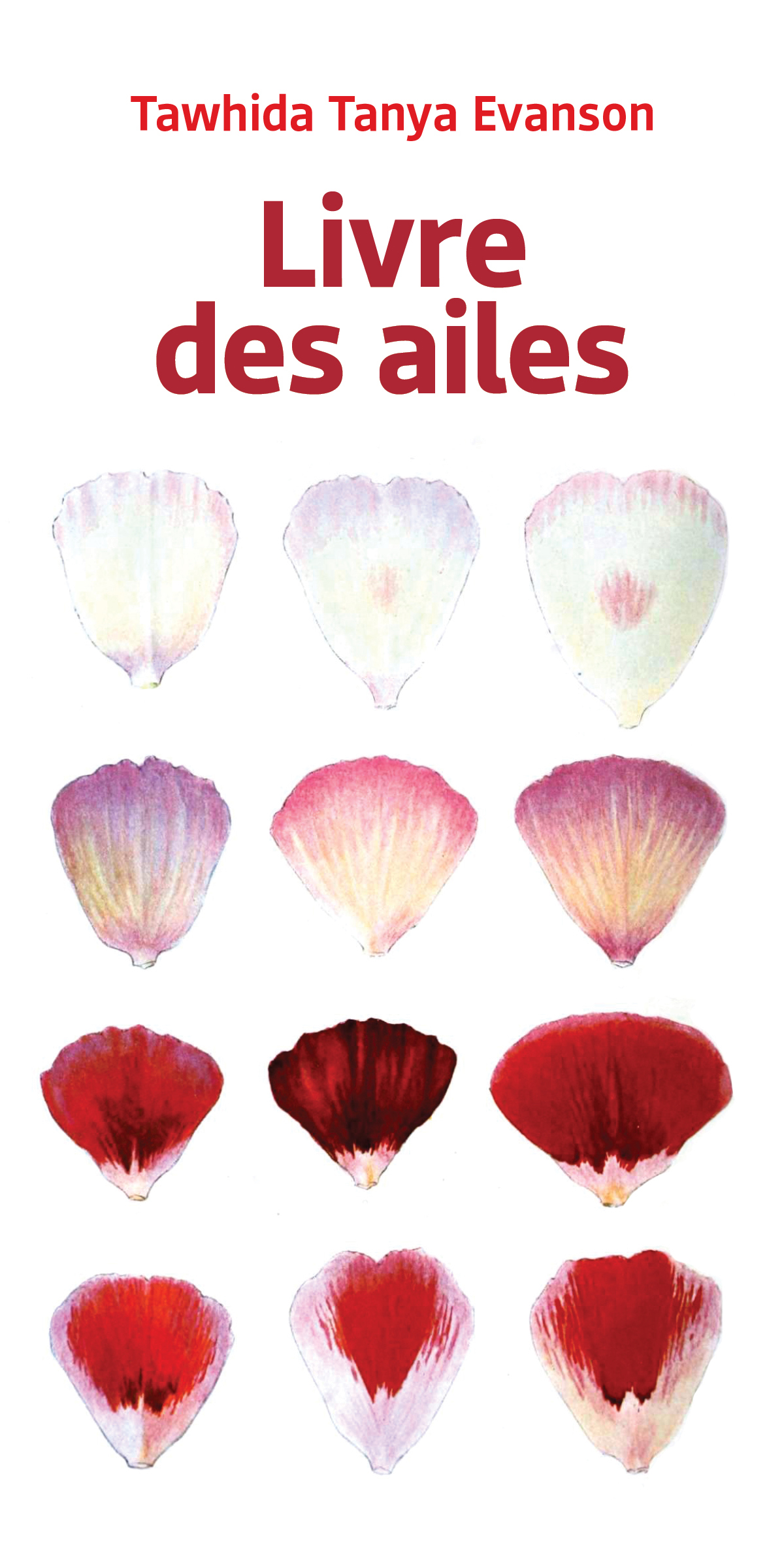 un roman par Tawhida Tanya Evanson 
Marchand de feuilles 2023 
ISBN 9782925059301 
276 pages 
English text follows
Livre des ailes suit une femme dans un voyage, du Canada aux Caraïbes, puis à France et au Maroc. À travers un récit captivant de transformation, profondément enraciné dans l'expérience sensorielle, Livre des ailes propose la liberté alors qu'une relation avec un amant et partenaire de voyage s'étiole et que la seule voie possible devient celle du renouveau.
Livre des ailes follows a woman on a journey from Canada to the Caribbean, then on to France and Morocco. Through a captivating tale of transformation, deeply rooted in sensory experience, Livre des ailes proposes freedom as a relationship with a lover and traveling partner withers and the only possible path becomes one of renewal.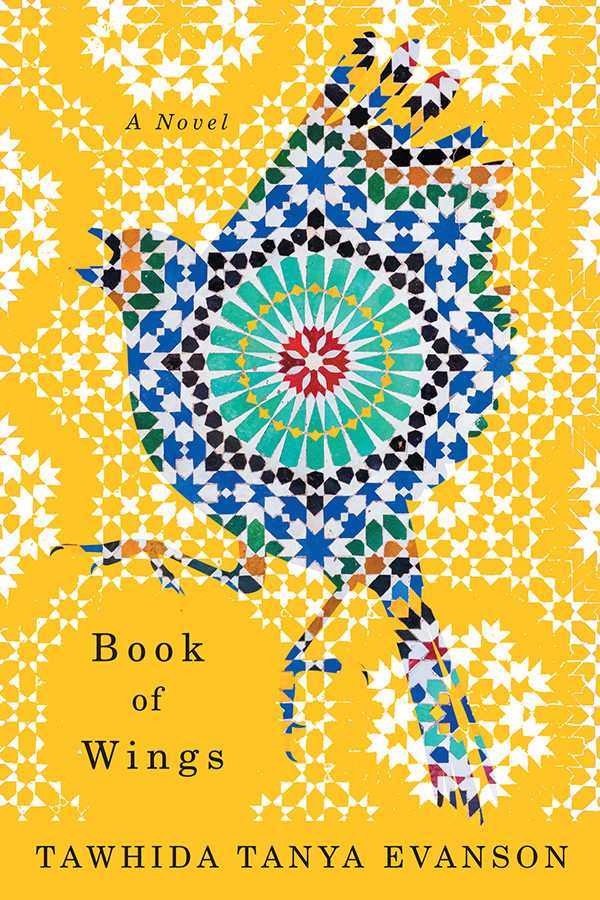 BOOK OF WINGS
a novel by Tawhida Tanya Evanson 
Véhicule Press 2021
ISBN 978-1-55065-564-3 
180 Pages 
Not only is Book of Wings a stunning example of what is possible when a poet writes a novel, it is a testament to what is possible when we move through the world with an open, broken heart. Maya, the protagonist of this tale, learns to love at a distance and learns how to love who she becomes in the process. On her journey, strangers become guides, memories become markers, and every step she takes inevitably leads her to the doorstep of dervishhood. 
–Sheniz Janmohamed, Quill & Quire
2022 New Contribution Literary Prize
2022 CBC Canada Reads Longlist
2021 Books of the Year, Quill & Quire
Also available as an AUDIOBOOK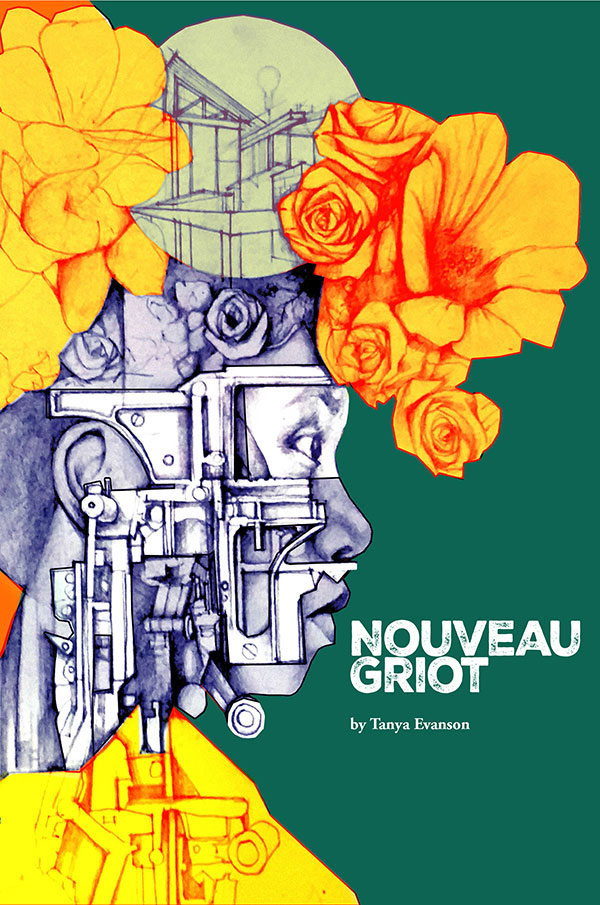 NOUVEAU GRIOT 
poetry by Tanya Evanson 
Frontenac House 2018 
ISBN 978-1-927823-84-2 
75 Pages
Nouveau Griot is the result of 20 years on stage and in studio. It is the text from four spoken word audio recordings made between 2004-2016: Invisible World, The Memorists, Language for Gods and ZENSHIP. This work is in the continuum of the griot, which is a french African word meaning "poet, singer and traveling musician to whom supernatural powers are often attributed."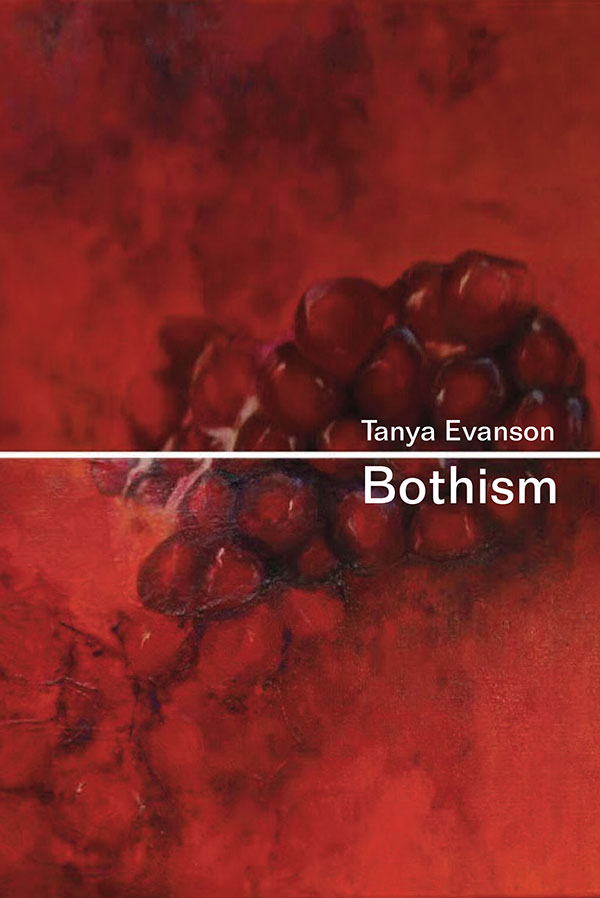 BOTHISM 
poetry by Tanya Evanson 
Ekstasis Editions 2017
ISBN 978-1-77171-219-4 
52 Pages
Bothism is an experimental Sufi text. It is both sorrow and joy, day and night, content and form, dot and circle, the threshold between worlds. It moves from unity to multiplicity and back again exploring that which can be split and reunited: a cell, a relationship, society, faith, time, words on the page. It posits that if one thing is true, then the opposite must also true, and when asked to choose, the poet's answer is always both.
ARTIST BOOKS
LOVE LETTER TO ANATOLIA 
Tanya Evanson (Mother Tongue Media 2012) 
6-pages  ISBN: 0968814130
THE GOLDEN SECTION 
Tanya Evanson (Mother Tongue Media 2001)
26-pages  ISBN: 0968814123 
CUT OF BUDDHA / THE VANCOUVER ELOQUENCE 
Tanya Evanson (Mother Tongue Media 2000)
12-pages   ISBN: 0968814115 
THROWING SKIN - SOUTH AMERICA POEMS 1997-98 
Tanya Evanson (Mother Tongue Media 1999)
66-pages  ISBN: 0968814107 
WORD CLASS ANIMAL 
Tanya Evanson (Mother Tongue Media 1997)
20-pages
BLOOD IN, BLOOD OUT - A UNIVERSAL PREPARATION 
Tanya Evanson (Mother Tongue Media 1996)
38-pages