CYANO SUN SUITE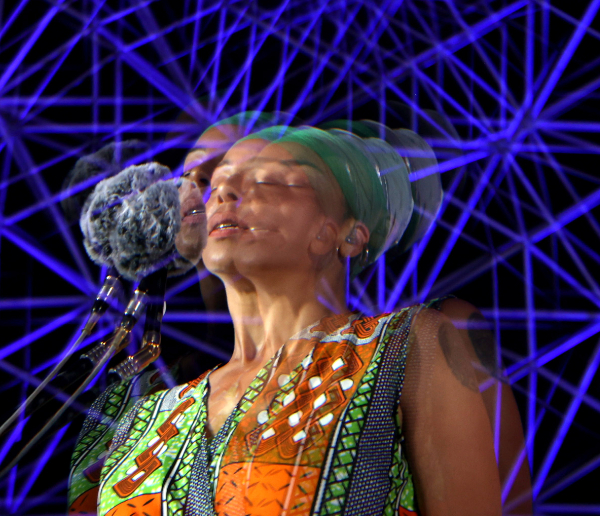 SPOKEN WORD CONCERT FILM
From the cyanobacteria that first oxygenated Earth 2.4 billion years ago all the way up to the Sun itself, CYANO SUN SUITE is a rhythmic ode to culture starters and the afro-ancestral dream of outer space. 
Written, performed and produced by TAWHIDA TANYA EVANSON, directed by STEFAN VERNA and edited by SHARIF MIRSHAK, this 45-minute concert film blends live spoken word, improvised music by members of KALMUNITY VIBE COLLECTIVE and guest poet KAIE KELLOUGH along with experimental editing to create unique poetic and musical cinema. 
COMING IN 2023 
We acknowledge the support of the Canada Council for the Arts and the Conseil des arts et lettres du Québec.